Any fans of The Hills out there? Remember Emily the 'super intern' from Teen Vogue New York? Ultra organised, mature, intimating (when sent to a florist she knew ALL the flower names, like a boss).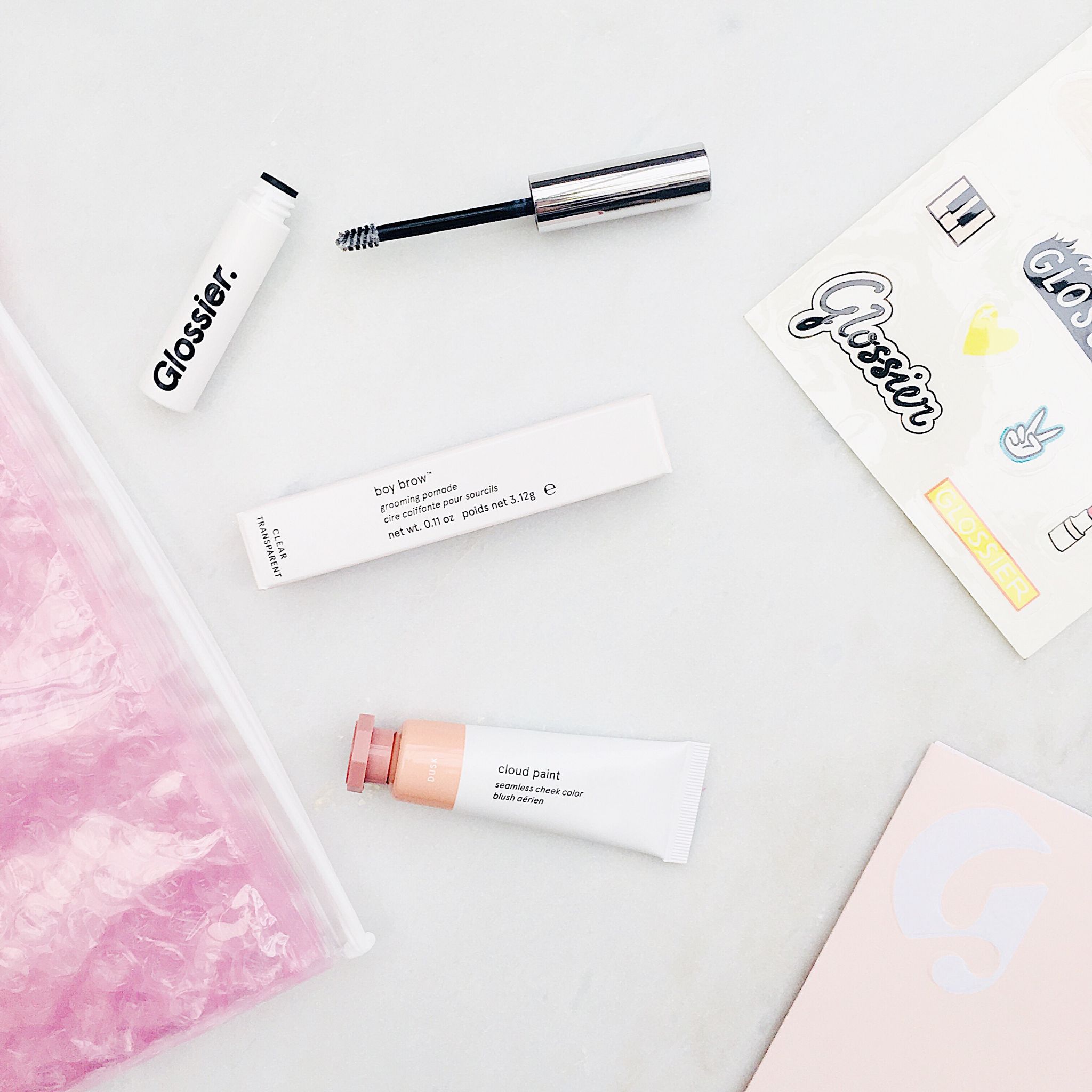 Super Intern grew up to be Super Business Woman, no surprises there. She is Emily Weiss, CEO of beauty website Into The Gloss and founder of cosmetics brand Glossier.
Glossier launched in the States in 2014 and was a hit. It's a cool-girl brand – pared back, low key, high performance beauty essentials. Less liquid lipstick and false lashes. More sheer foundation and coconut lip balm. Very New York. The anti-Kylie Jenner brand.
In celebration of the Glossier UK launch, I ordered a couple of products. Boy Brow, the only eyebrow product in the line and the brand's bestseller. And Cloud Paint, a cream blusher in a sweet little tube that looks like it could be, well, paint. Very cute.
I love them both. Much more than I was expecting to. The Cloud Paint is just the right texture and has just the right amount of pigment. Blends easily and seamlessly to give the perfect flush of colour.
If you like the fluffy, brushed up eyebrow look then the Glossier Boy Brow is just the thing. More waxy than a regular brow gel, it separates and lifts brow hairs then fixes them in place. I have the clear version which looks white when you apply it, but turns clear as it dries with no residue.
The package is a nice touch too. Pink Jiffy bag, and the pink pouch inside has postcards, stickers and free samples in with your product.
Glossier Boy Brow, £14, and Glossier Cloud Paint, £15, available here.
Til next time,
Hayley
x