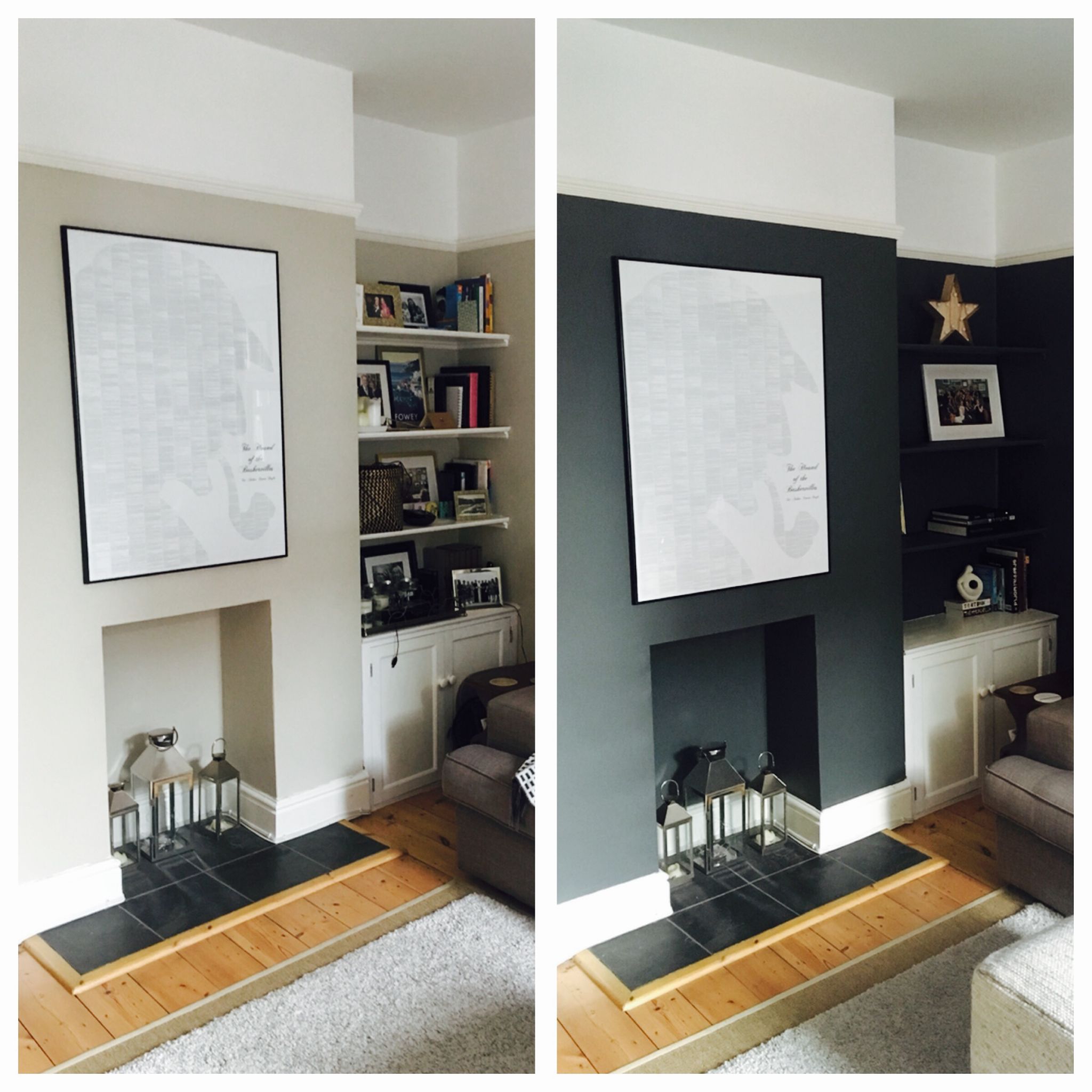 My living room is not large. Cosy, in estate agent lingo. Bijou, should one be feeling generous. Plus it's north-facing. So what did I do? Paint all the walls a very dark shade of grey.
It's a totally legit interior design move, apparently. Farrow & Ball, purveyors of the spenny paint, say forget the old rules and paint cold, north-facing rooms in deep colours. Embrace the darkness.
Armed with this advice, I pitched
Project Downpipe
to The Husband. He agreed in theory. Liked the proposed colour, Downpipe by the aforementioned Farrow & Ball. Did not like the predicted expenditure.
So we entered an extensive research phase, that led us to B&Q and tester pots. Two pots later – one Farrow & Ball Estate Emulsion, one Valspar Matt Finish (using the Colour Matching Service) – and we started to paint.
The first thing you notice is the texture. These paints are very different. The F&B is much thinner, it has a greasy feel as you apply it and looks streaky whether you use a roller or a brush. The Valspar is thicker, more even and honestly, feels better quality.
But dry, it's a different story. After the first coat I preferred the F&B. The finish looked a little smoother, the tone a little richer. And the colours were not matched. The Valspar was a touch darker, with a definite blue undertone whereas the F&B leaned green.
The second coat was a total game changer. With two coats on and dry, the colours became virtually identical: dark grey with blue undertones. Both deep, both rich. The quality of finish too, the same chalky matt. But one tester pot was empty and the other was barely touched. No prizes for guessing which was which my painting pals.
So we went with the Valspar. Chose the Valspar Premium Blend v700 Walls & Ceilings in Matt, colour matched to Farrow & Ball in Downpipe. £45 for 5 litres which did the whole room, two coats.
Welcome to the dark side.
Til next time,
Hayley
x