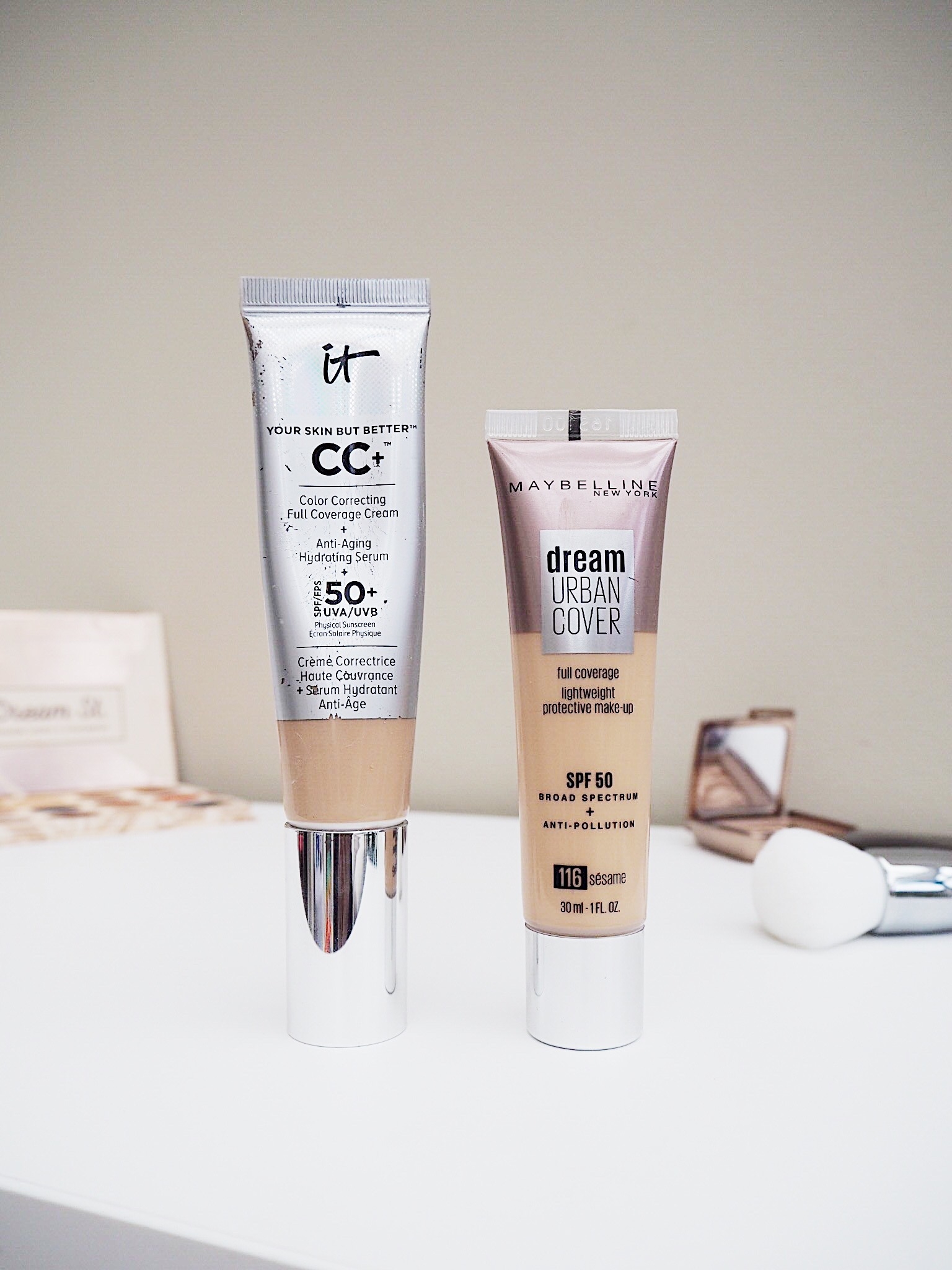 What do we have here Maybelline? Full coverage you say? And SPF 50? Well, well. Looks rather familiar if you ask me. Bears more than a passing resemblance to another product we know and love, the It Cosmetics CC Cream.
It's a smart move. The It Cosmetics Your Skin But Better CC+ Cream SPF 50+, to full name it, is a cult product, winner of multiple beauty awards and bestseller for not just the It Cosmetics brand but for Sephora too. It's great, one of my most repurchased base products. (You can read my It Cosmetics CC Cream review in full here).
It's easy to see why Maybelline would try to create an affordable alternative. But is it a dupe? On first impressions they appear very different. The Maybelline foundation has a thin, liquidy consistency whereas the It Cosmetics is a thick, creamy product. After using the Maybelline a couple of times I would have said no, not dupes, the Maybelline is less dewy and has less coverage, needs a little more skin prep. However. Have spent the last week wearing the two products concurrently, one on each side of my face.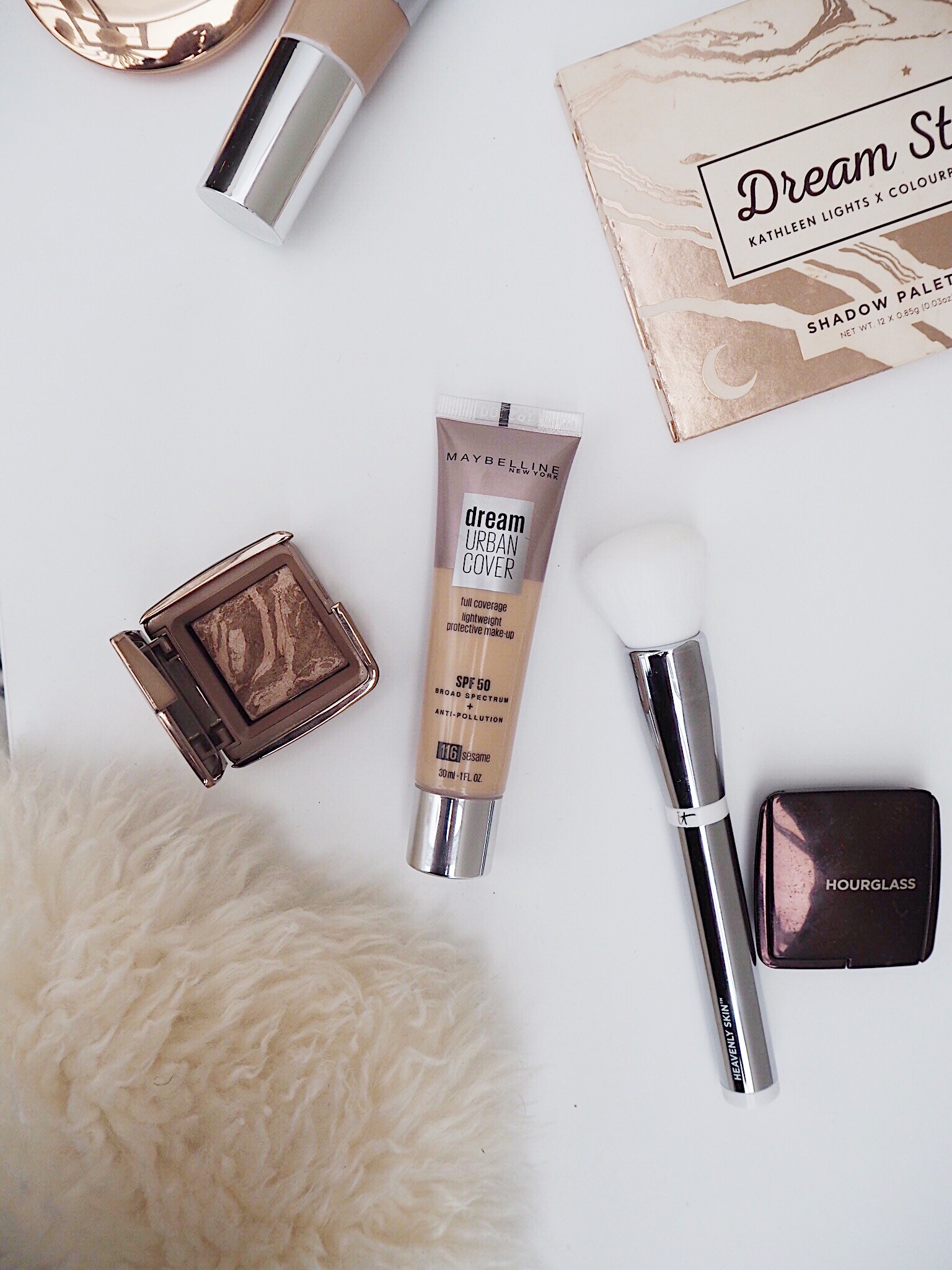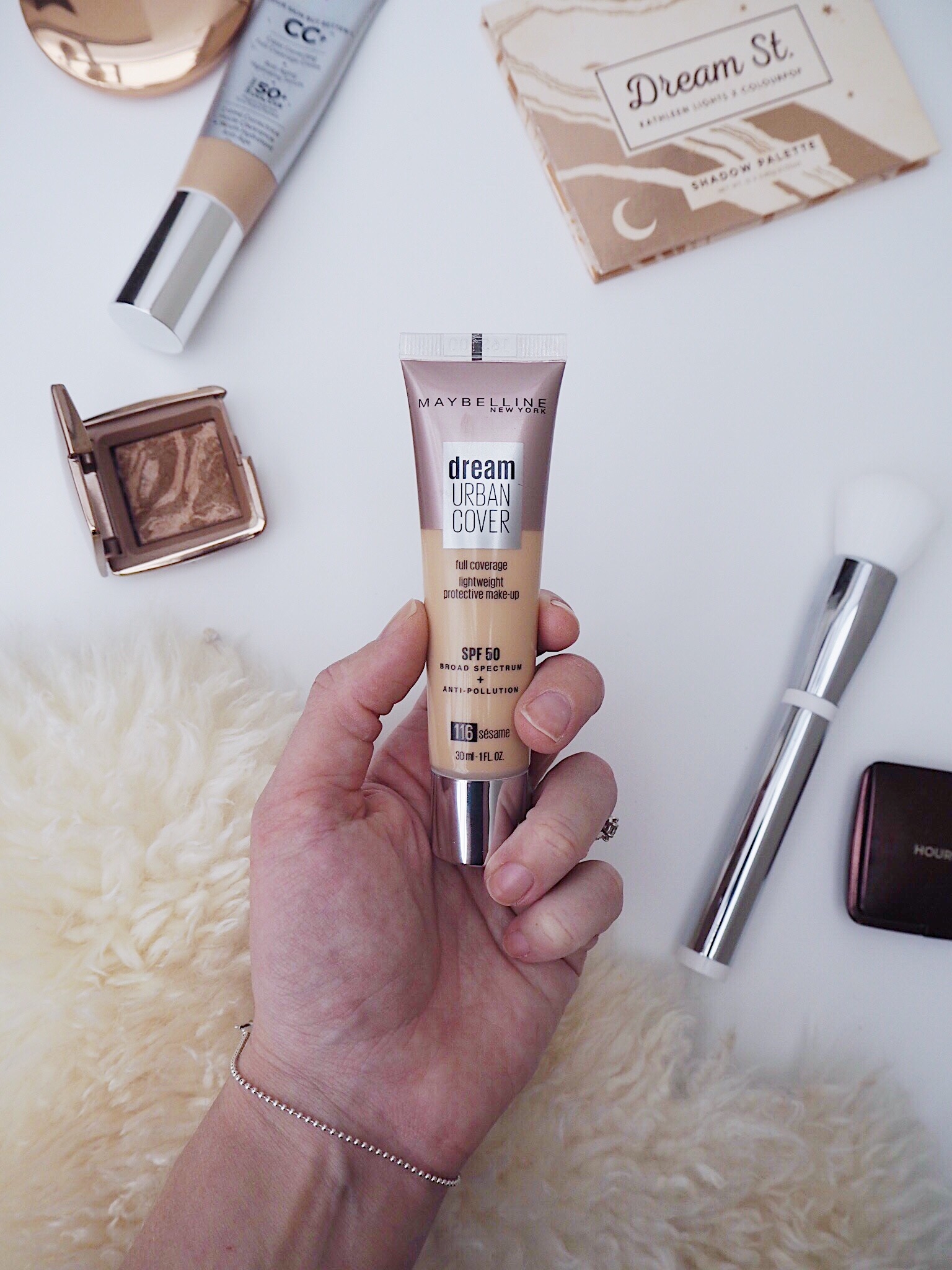 The half face test was a game changer. On the skin these two foundations actually look incredibly similar. In fact, can't really tell them apart, particularly after powder and other products have been applied on top. Believe me I tried, spent significantly more time than is healthy staring at my own face. Both have a dewy finish that doesn't settle into fine lines. Both build beautiful, should you want to apply a second layer for more coverage. They wear in a similar way and last on the skin for the same amount of time. If I was really nitpicking I would say that the It Cosmetics is slightly more flattering on pores and texture – the Maybelline emphasises downy face hairs just a little. But I really do mean a little. Nose one inch from the mirror. Take half a step back and any differences are imperceptible.
Super impressed with the Maybelline Dream Urban Cover. Such an excellent affordable foundation option. In some aspects I even prefer it to the It Cosmetics – it's incredibly lightweight and dewy without being wet, more suitable for a variety of skin types. Better shade selection too. If you are chronically dry it would benefit from a decent moisturiser or hydrating primer underneath. And I do wonder if the sun protection factor would be as effective as it is in the It Cosmetics CC Cream as the Maybelline formula is so much thinner. But it isn't a substitute for sunscreen. And as a foundation it is superb.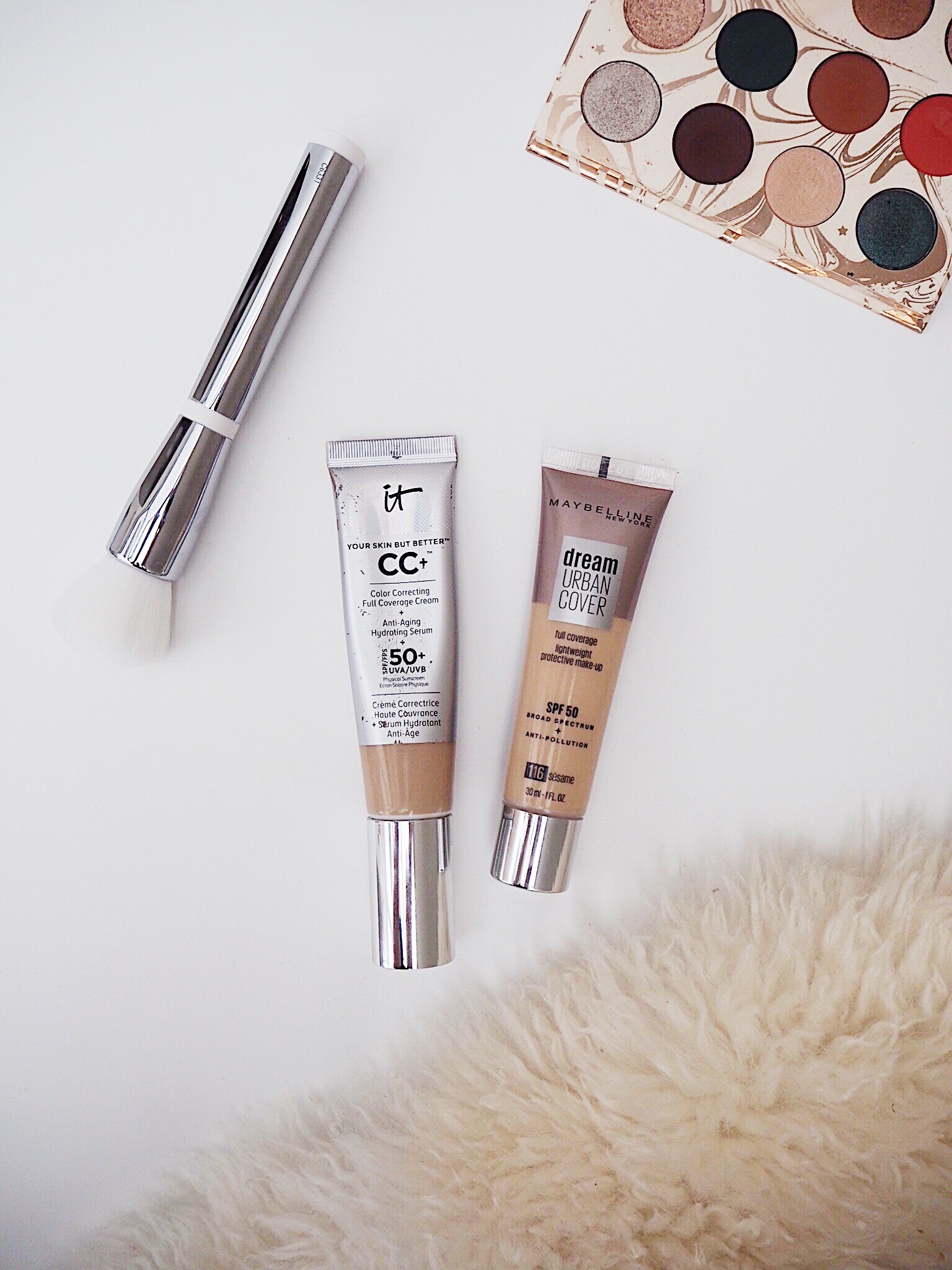 Maybelline Dream Urban Cover Foundation, currently £8.79 (usual price £10.99), here.
It Cosmetics Your Skin But Better CC+ Cream SPF 50+, £31, here.
Til next time,
Hayley
x