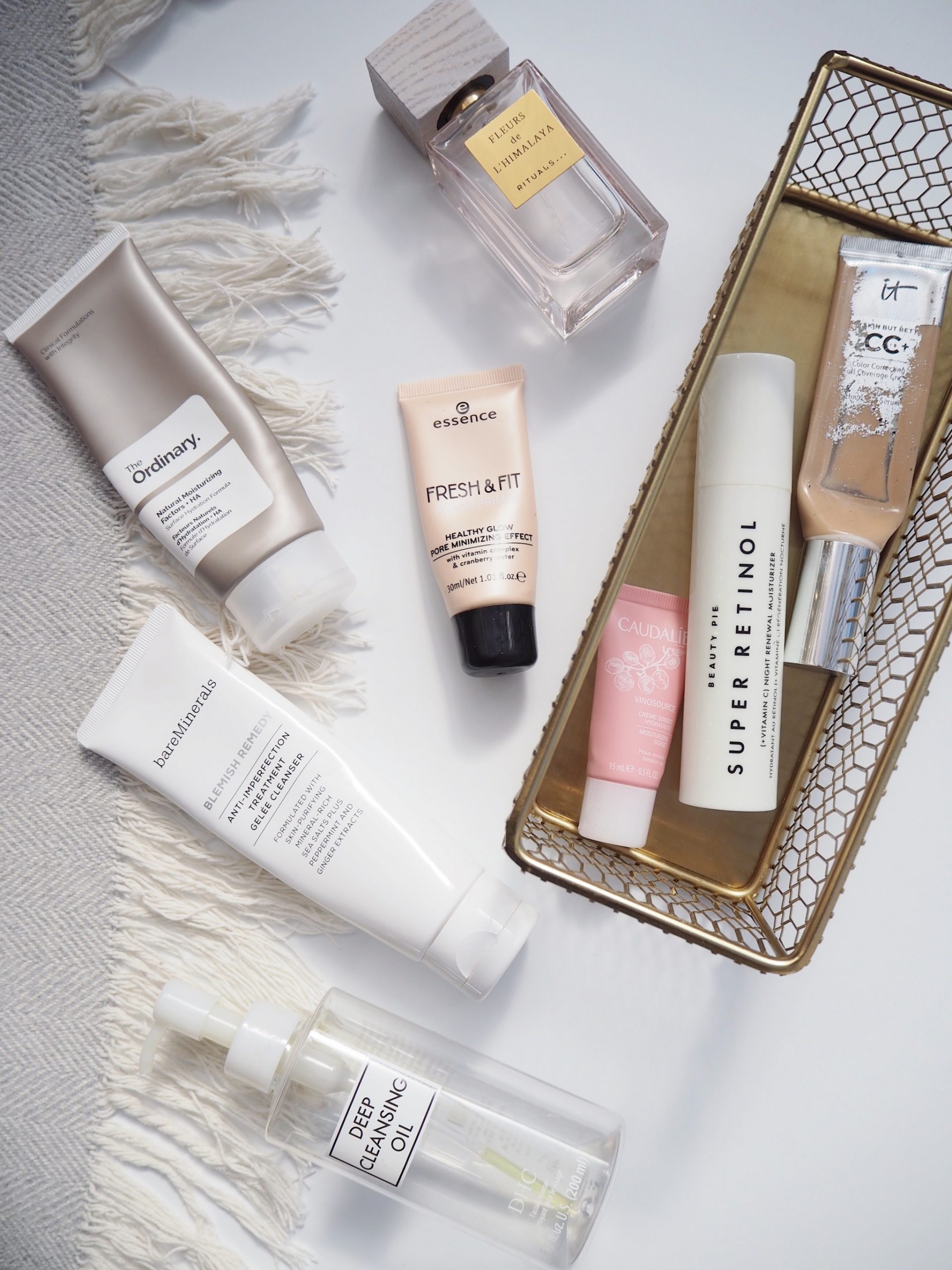 If nothing else, the current situation provides us with an excellent opportunity to use up the things that we already have. Perhaps unsurprisingly, for me those things are skincare products. Am racing through the lotions and potions. Fully expecting to emerge from my lockdown cocoon hydrated and looking ten years younger.
CLEANSER
The DHC Deep Cleansing Oil is the absolute business at removing makeup while leaving skin soft. Rub into dry skin, emulsify with a little water, remove with a flannel. Would definitely repurchase. The Bare Minerals Blemish Remedy Cleanser is also superb. More of a treatment cleanser, to be used as a second cleanse after something like the DHC if you are spot prone. Would avoid the eye area. Although I do use it on my bikini line, to prevent ingrowing hairs, which certainly aren't the directions for use that they print on the tube.
MOISTURISER
The Ordinary Natural Moisturising Factors + HA is a nice, basic, affordable moisturiser. A handy one to have around, plays nicely with others. Unlike the Caudalie Vinosource Moisturising Sorbet which was disappointing. Doesn't sit well under makeup, doesn't feel sufficiently nourishing for use at night. The Beauty Pie Super Retinol (+ Vitamin C) Night Renewal Moisturiser is another candidate for repurchase – light, effective and affordable (at membership prices).
PRIMER
My favourite glowy primer. Like it more than others that are ten times the price. Because this primer is an impossibly reasonable £3.50. In the UK you can buy the Essence Fresh & Fit Healthy Glow Primer at Wilko, who also deliver. And deliver it unto me they shall.
FOUNDATION
A cult classic for a reason, the It Cosmetics CC Cream is a truly fantastic base. Others have tried to emulate it – see the Maybelline Dream Urban Cover and the No7 Protect & Perfect foundations – but none have quite achieved its greatness.
FRAGRANCE
Have already cracked open a replacement of the Rituals Fleurs de L'Himalaya Eau de Parfum that I had waiting in the wings. Love this scent for spring, the throw and last are rubbish but the price compensates for its shortcomings. And the bottle is a thing of beauty.
Til next time,
Hayley
x