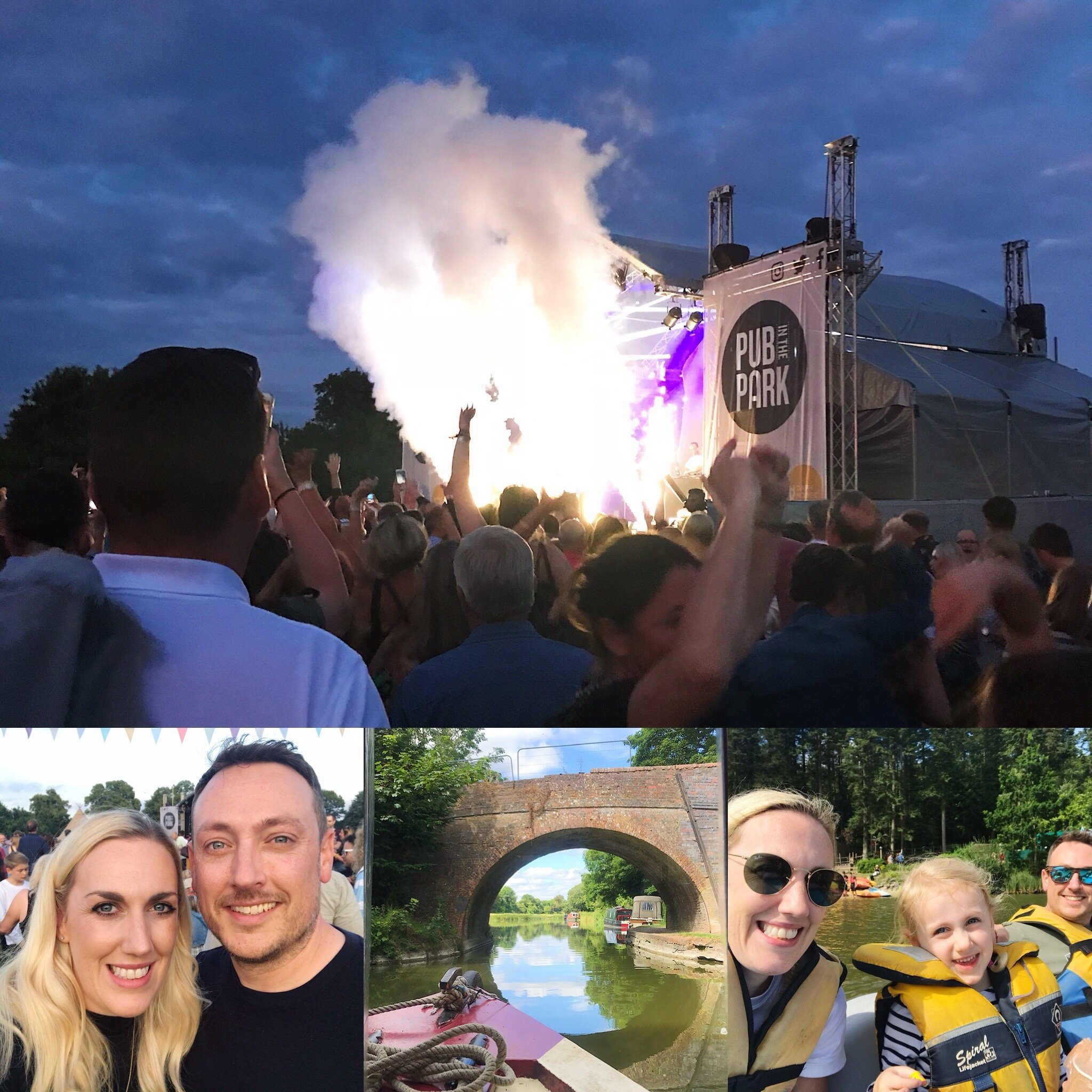 Long time no see, pals. How's your July been? Little life update for you: I have been MIA on account of a mystery virus which has felled my productivity levels for the entire month.
The blame lies firmly with the kids, the four year old being the suspected culprit in the acquisition and dissemination of the germs and the haphazard sleeping pattern of the one year old preventing sufficient respite for recovery. Though let me quell any pangs of sympathy thus, said illness has not prevented the following activities: commandeering a canal boat, dancing to Basement Jaxx in a field or spending five days at Centreparcs. Let it be said, takes more than a couple of swollen glands to come between me and a good time.
Truthfully, I didn't so much commandeer the canal boat as get drunk on it. Some friends and I did indeed take charge of a water vessel, unsupervised, for 6 hours but I left the actual captaincy to more reliable members of the group. Similarly the Basement Jaxx dancing was less field, more posh park in Kent with exceptional public toilets. Seriously, they had toilets that provided a warm shower and complementary blow dry to your nether regions, the luxury of it.
So you can imagine why July has been a blog free month, what with all the galavanting and trips to the doctor and googling the price of Japanese toilets. Thanks for sticking around. I would like to say that August will be more fruitful, but it's the summer holidays so blogposts are likely to be few and far between. See you in September, yeah?
Til next time,
Hayley
x