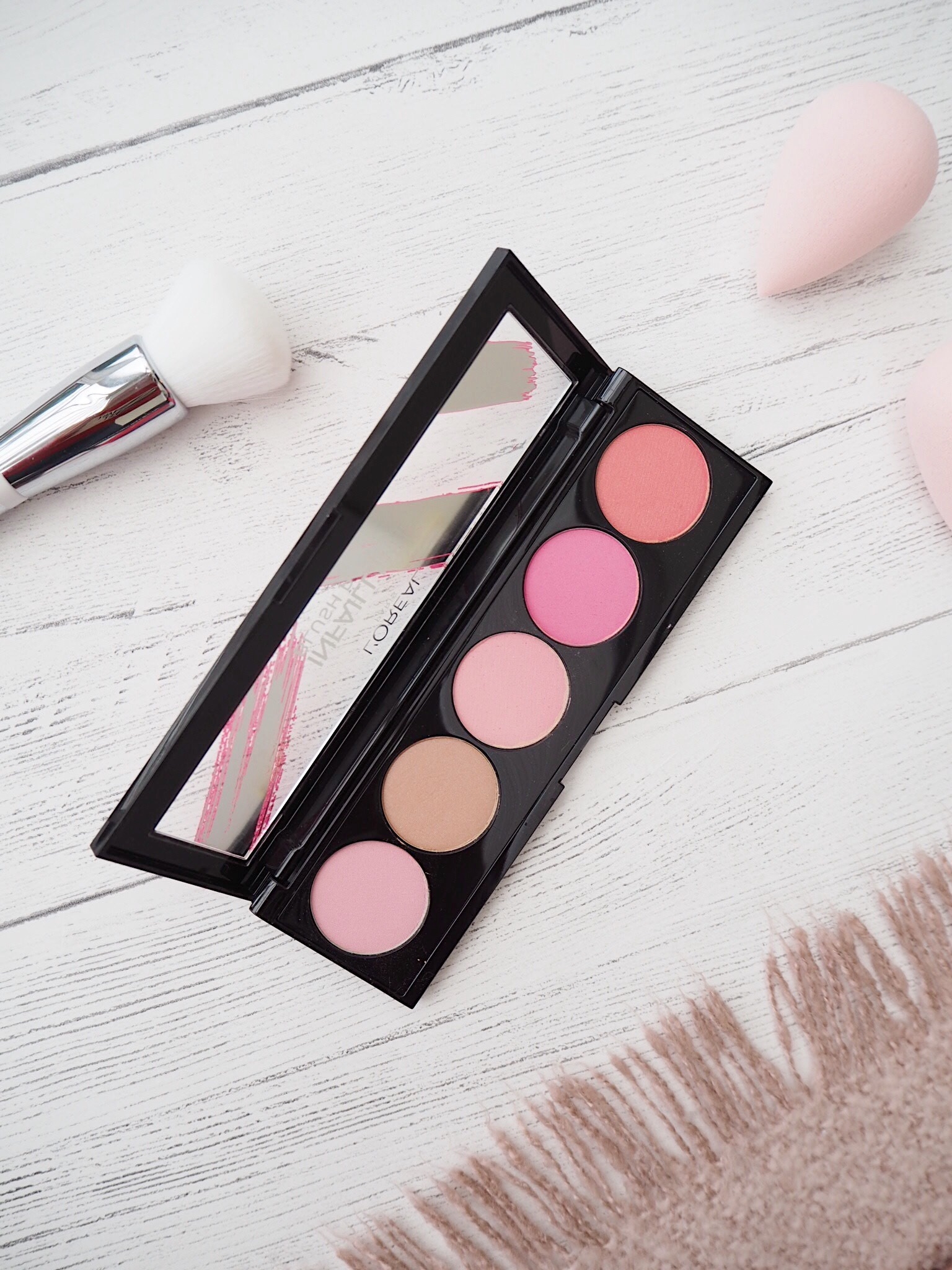 Was initially a little disappointed with this L'Oréal blush palette. The fault is entirely mine, for failing to read the description properly. It's called the Infallible Paint Palette and based on the word paint I assumed it was a palette of cream blushers. Had just finished up a tube of Glossier Cloud Paint and was looking for a replacement – you can see how the mistake was made.
My issue with the Glossier Cloud Paint is the packaging. It comes in a little tube which makes it all too easy to squeeze out too much product and has a fiddly little screw top lid that is tricky to replace. So a cream palette felt like a great solution, crack it open, brush in, straight to the face. Less mess, less fuss.
But they aren't creams, they're powder blushes. And if there's one thing I do not need it's more powder blush. But the shades are lovely, the palette comes in two colourways, this one is The Pinks. Decided to keep it and am so pleased that I did. Because one of the blushers in this palette is incredible. Actually they are all good, great colour payoff, really easy to blend and they last on the skin. But one of them is an absolute standout.
It's the most neutral shade in the line up, the one called Despinkable Me. It's a shimmery blush, not my usual choice, but am officially a shimmer blush convert. It looks amazing. You can't really see any shimmer, not glittery in the slightest, but the glow is quite intense – turn your head to the side and there is some serious highlight happening on the cheekbone area. It's like a blusher and highlighter in one, all the colour of a blush, all the glow of a highlighter. For some clever reason, the glow is only visible on the high points of the face, it must be something to do with how the product reflects light. Because there isn't shine all over my cheeks. Just in the right places.
If you know the Hourglass Ambient Lighting Blushers it's a similar vibe though I must say, I much prefer Despinkable Me. Have already searched to see if it's available as a single, but no such luck. Fortunately the whole palette is still available at Fragrance Direct for £5.99, here.
Til next time,
Hayley
x