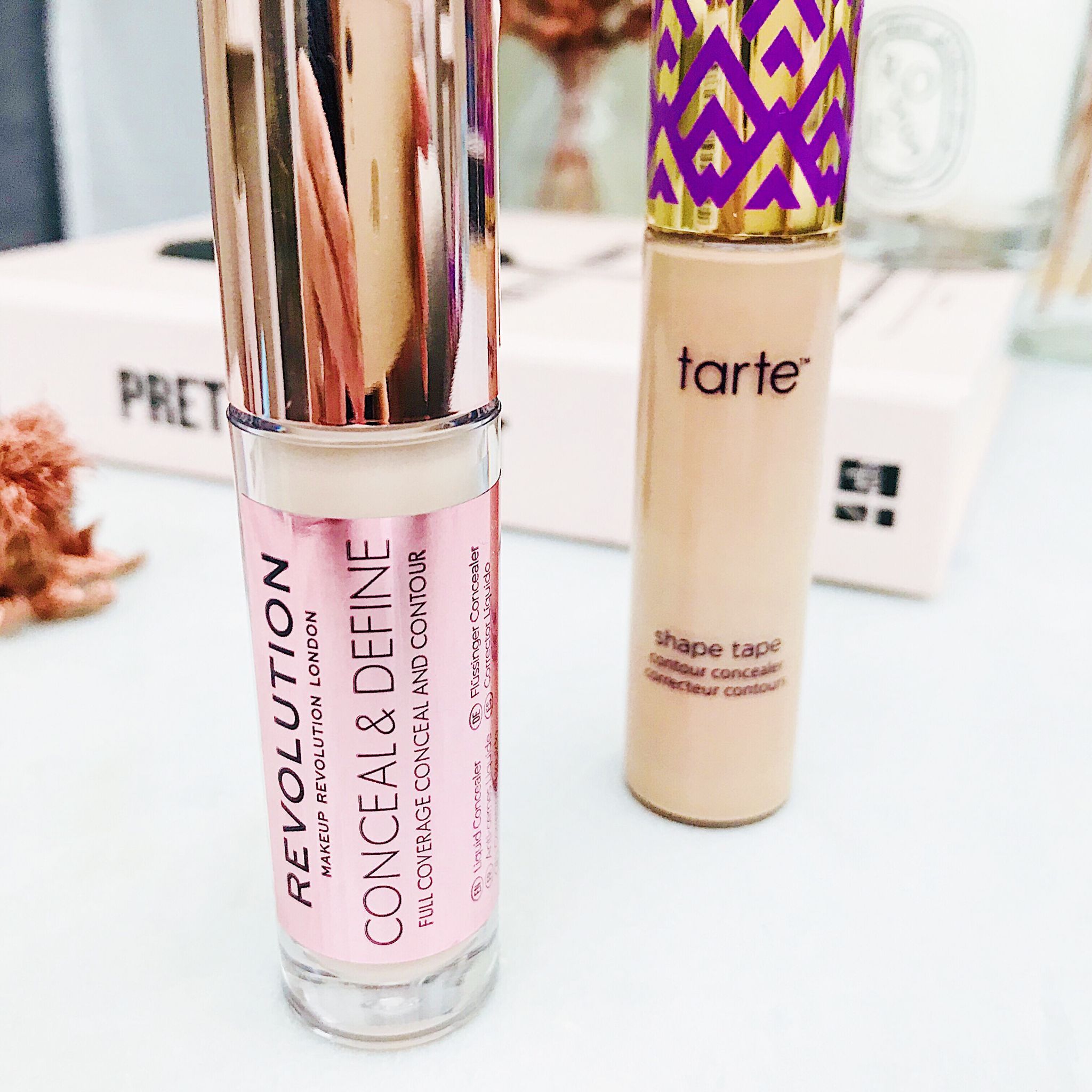 No. Just no. Not a dupe for the Tarte Shape Tape Concealer. I mean they are similar, I'll give you that. The tube, the oversized doe foot applicator. Both liquid concealers with a similar consistency. But let's be real. The Makeup Revolution? Not as good.
In short, the Shape Tape is fantastic. A very thin formula, with impressive coverage that lasts and doesn't crease. The texture and finish feels high end. Full review here.
The Makeup Revolution Conceal and Define Concealer, however, has issues. The first is shade range. Looks great at first glance, 18 shades. But a closer look reveals problems.
At the fair end is C1, a very light neutral option. C2 and C3 are also very fair, but both very pink in undertone. Then we have C4, which is considerably darker and flat out orange. So there are some major gaps. None of the shades work for me. Can only imagine the struggle for deeper skin tones.
The other major issue is formula. It creases terribly, though less so after it is set with powder. Nor is it particularly forgiving: emphasises texture and dry patches, settles into fine lines. Breaks up around the nose too.
But it's not all doom and gloom! No, no. It has some good qualities too. A nice thin consistency that blends beautifully. The coverage isn't full, but a solid medium that does build a little. While it won't cover dark circles, it layers just fine over colour corrector. And it is perfect for highlighting.
If you have minimal fine lines and normal to oily skin, you might love it. And as concealers go, it's pretty good for four quid.
Tarte Shape Tape Contour Concealer, £22, here.
Makeup Revolution Conceal and Define Concealer, £4, here.
Til next time,
Hayley
x