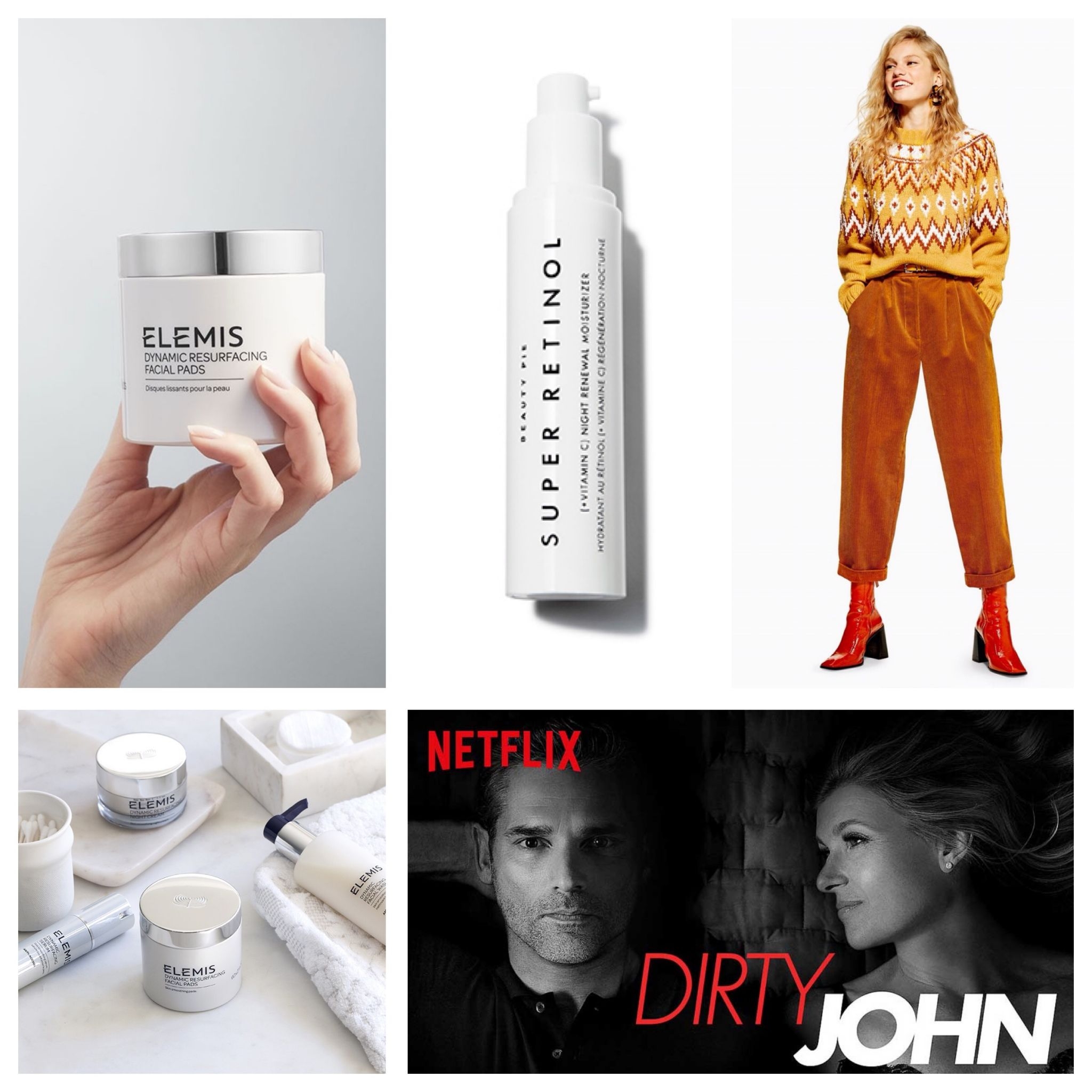 WATCHING
Dirty John, Netflix. Debra is a wealthy interior designer from affluent Newport Beach. John is a doctor. That is, according to his online dating profile. The truth, and the story of what happens next, is so absurd that I would have questioned the credibility were it not for that fact that it's based on a true crime story. Thrilling and terrifying in equal measure.
BUYING
I need to tell you about these trousers. They are from Topshop, in the sale no less, and are my new favourite thing (by which I mean that they arrived yesterday and I wore them immediately). A little out of my comfort zone in both shade and style. The colour is pretty bold, not orange exactly, nor a brown, not a mustard even, more of a 70s gold. Gold corduroy. But the cut is fantastic, masculine but with a high rise. Wore them with a black tee and sandals and loved it so much that I'm not sure how I'll be able to resist also buying them in Ecru.
Topshop Corduroy Button Trousers, £25.20 (were £36), here.
USING
Have added a couple of new skincare products to the mix and liked both immediately. The first, Beauty Pie Super Retinol (+ Vitamin C) Night Renewal Moisturiser, £8.78 (members price), is as nice as it's serum counterpart, am now using them in tandem.
The other addition are the Elemis Dynamic Resurfacing Pads, £39, chemical exfoliation facial pads which though pricey give almost instant results in terms of smoothness.
Til next time,
Hayley
x