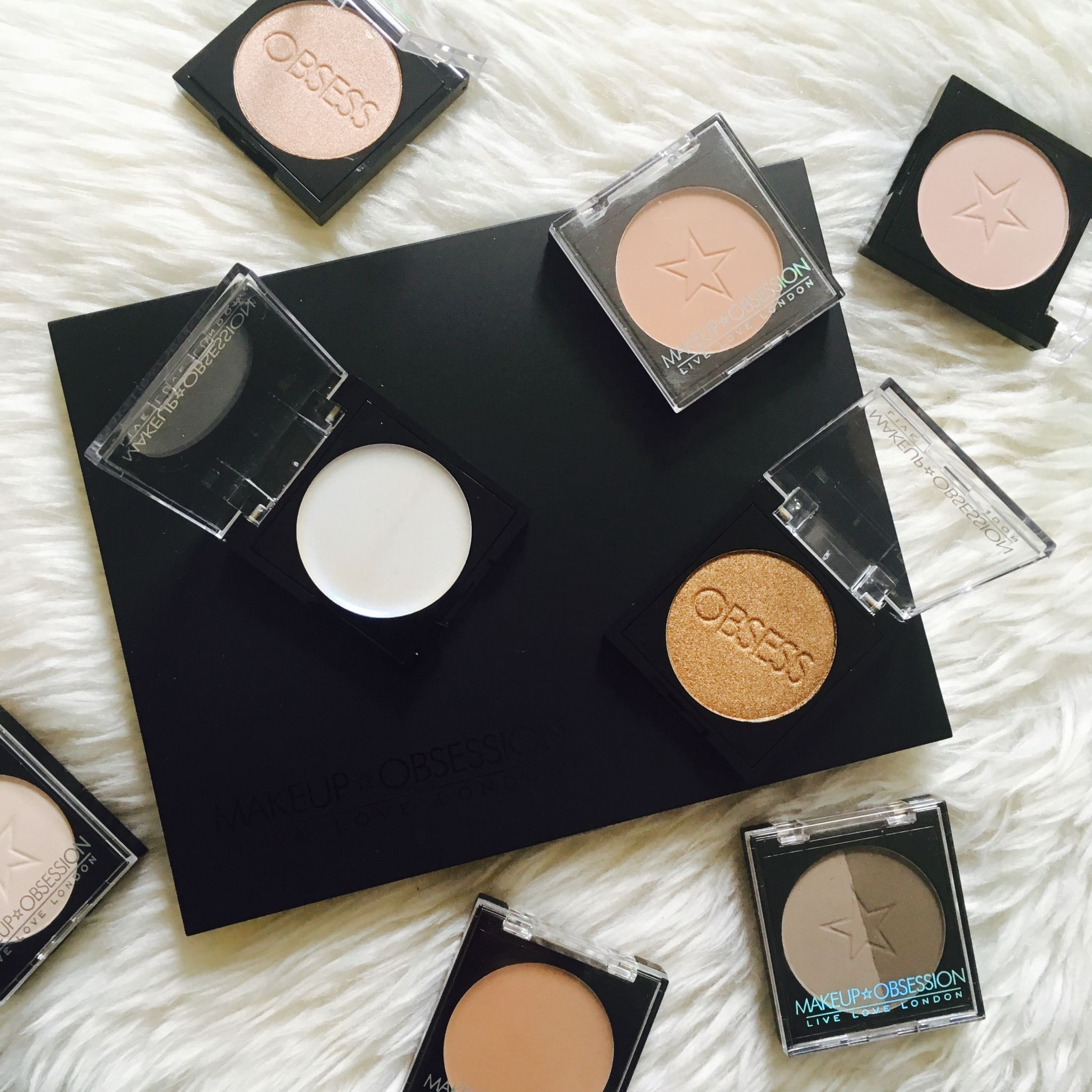 My Clinique brow pencil ran out so I returned to an old fave, the Makeup Obsession Brow Powder. And do you know what, I actually prefer it to the Clinique. Brow powder, if you get the right shade, looks far more natural than anything else. Natural but impactful. Makes a huge difference to the face. And the colour of this Makeup Obsession Brow Powder, Medium Brown, would work for most. Two shades, both ashy browns, one light one dark.
Then I made an exciting discovery. It's on sale. For 90p. Makeup Obsession appears to have rebranded and everything in the old packaging is now in a massive clearance sale. Not only that, but it's 3 for 2 on all sale items and free delivery on orders over £15. Debit cards at the ready pals, here's what you should buy…
Makeup Obsession Brow Powder In Medium Brown, £0.90. As above, it's the nuts. Apply with an angled brush then comb through with a spoolie.
Makeup Obsession Strobe Balm in Precious, £0.90. A superb glossy cream highlighter, flattering and impactful. Light, bright with an iridescent blue shift. Applies well over or under powder.
Makeup Obsession Eyeshadow in Tawny, £1.00. Fantastic long-wearing shimmery eyeshadow in a rich, dark gold. Bit of fallout but worth it.
Makeup Obsession Eyeshadow in Pearl, £1.00. The perfect eyeshadow base for fair skin tones.
Makeup Obsession Eyeshadow in Mood, £1.00. The perfect transition shade.
Makeup Obsession Eyeshadow in Champagne, £1.00. Bright, flattering champagne shimmer shadow. Also excellent used as a powder highlighter, if a little intense.
Makeup Obsession Contour Cream in Light and Light Medium, £0.90 each. Can personally vouch for these two shades, but there are others. The formula is spot on, not too greasy not too stiff.
Happy shopping!
Til next time,
Hayley
x