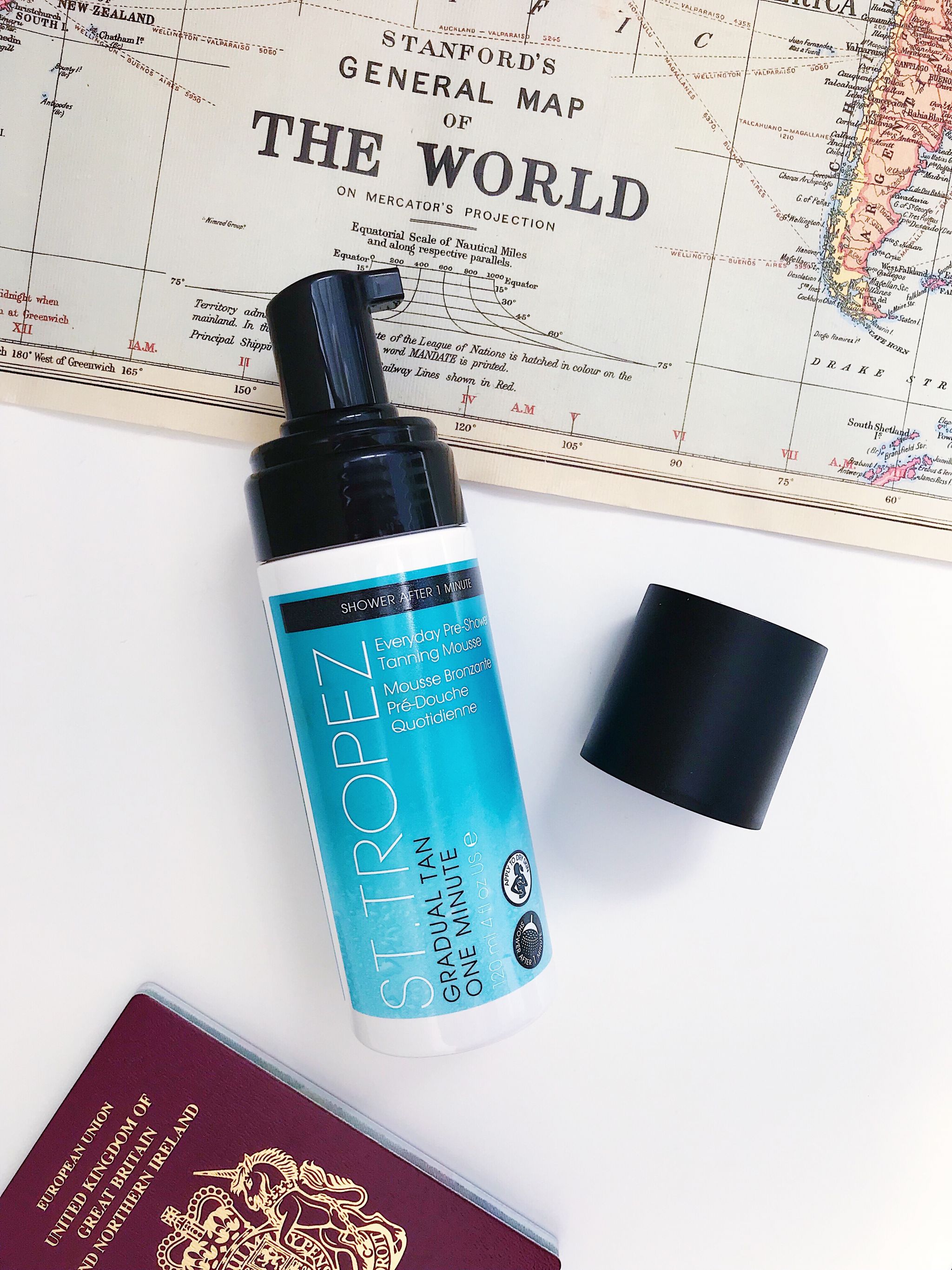 This stuff is crazy. Possibly the strangest beauty product I've ever used. It comes out of the pump like a mousse, but start to rub it in and it turns into a thick cream.
As you continue to rub it gets even thicker, but also spreads out in a seemingly never ending fashion, like it's multiplying. Very odd indeed. As soon as you begin to look like you've covered yourself in streaky toothpaste, and start to panic, it disappears. Poof! Vanishes completely. Weird.
The problem then is that you've no idea where you've been. There is no guide colour you see, the mousse is white. The instructions say that it leaves a sheen as a guide, but I couldn't distinguish sheeny from non-sheeny skin in the light of my bathroom.
I leave it on for two minutes, double time, because I'm a rebel like that. Well, that and I can't get it together to wash it off within the allotted time frame. Why is one minute an actual lifetime when doing a plank, but showering off a one minute beauty product virtually impossible? It takes me more than a minute to get the water temperature right and locate a towel.
When you do shower it off you're in for a nice surprise. Washing it off my face, my skin felt amazing. Like, incredible. The softest and smoothest my face has ever felt. Put The Ordinary Marula Oil on at night then this in the morning, wowser, what a skincare combo.
I wish I could give you a thorough review of it's gradual tanning properties, but I've been enjoying some garden-swimsuit action whilst using it. So while I am definitely getting gradually tanned, I'm not sure how much of said tan can be attributed to St. Tropez not Tunbridge Wells.
But I am not streaky or patchy. Not do I have orange palms. So at worst it's ineffective but makes your face feel great. At best, it's a thoroughly natural looking gradual tanning product. Not sure. You are totally welcome!
St. Tropez Gradual Tan One Minute Everyday Pre-Shower Mousse, currently 1/3 off, £9.67 (was £14.50) at Boots here.
Til next time,
Hayley
x