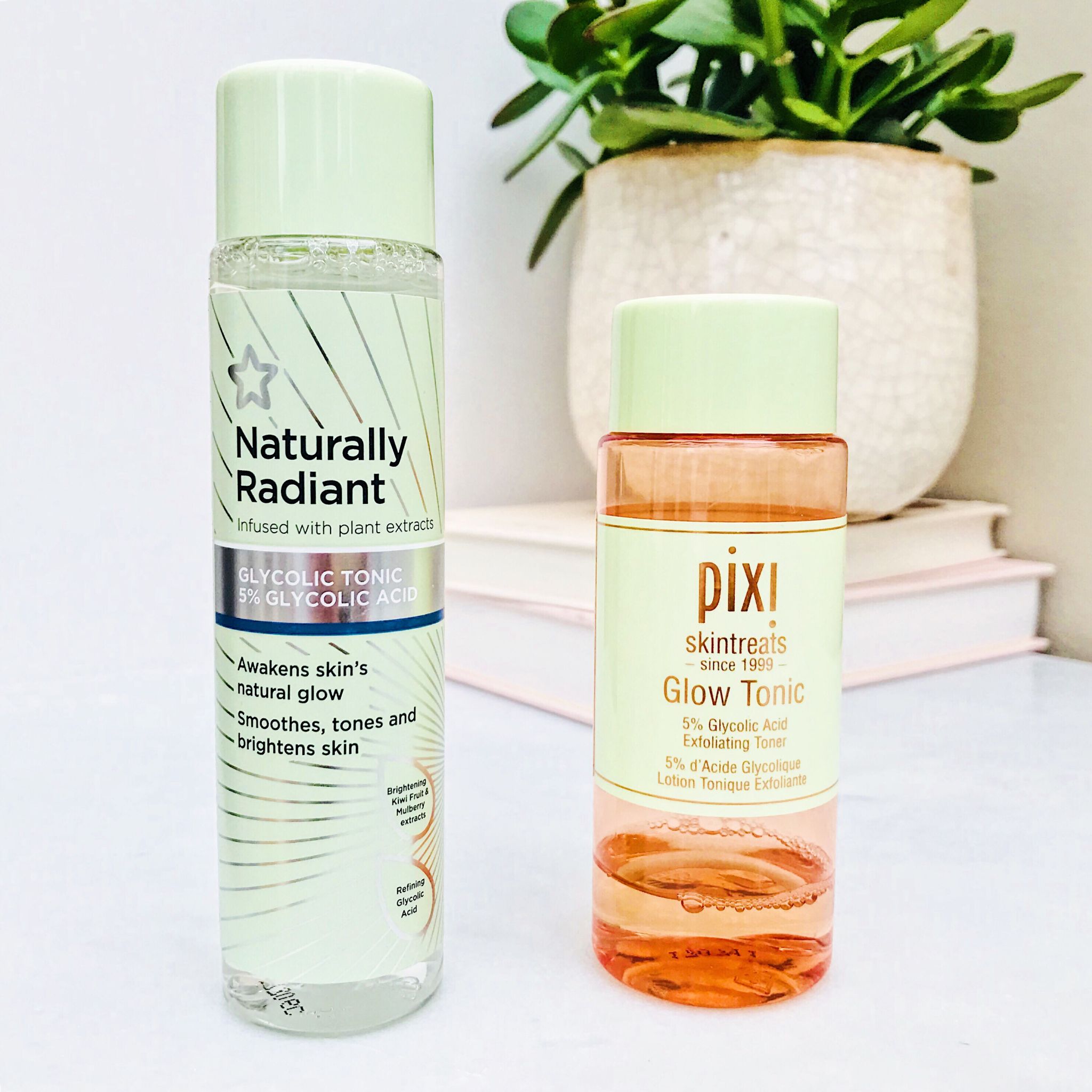 I need to update you guys. It's the Superdrug Naturally Radiant Glycolic Acid Toner. We've fallen out you see. Had a skincare breakup.
Loved it at first. Used it morning and night for about 6 weeks, the entire bottle. Thought it was great. Very similar to the Pixi Glow Tonic, maybe a little more drying but with good results. Skin felt fresh and looked bright. I even bought a second bottle.
But then I had some issues. A nasty breakout around my nose, lots of little spots that felt itchy and hot. The Superdrug Glycolic was the only thing I'd changed, so I parked it and laid off the acid exfoliation altogether.
And the spots went. It took a couple of weeks, but they cleared up completely. A month passed and I started using the Superdrug toner again. Cue total skin meltdown. It became immediately inflamed, the spots came back and I've struggled with them ever since.
Having diagnosed myself via Dr. Google, I think it's dermatitis. Whatever it is, the spots come and go but the skin stays red and sore. Was it the Superdrug Glycolic Toner? Who knows. Can't say for sure.
What I do know, having had a closer look at the ingredients, is that it contains a ton of sodium hydroxide. Sodium hydroxide is used to control the pH levels in cosmetics, but is also a strong irritant.
So contrary to my original review, I won't be buying it again. Superdrug Naturally Radiant Glycolic Toner, binned.
Til next time,
Hayley
x