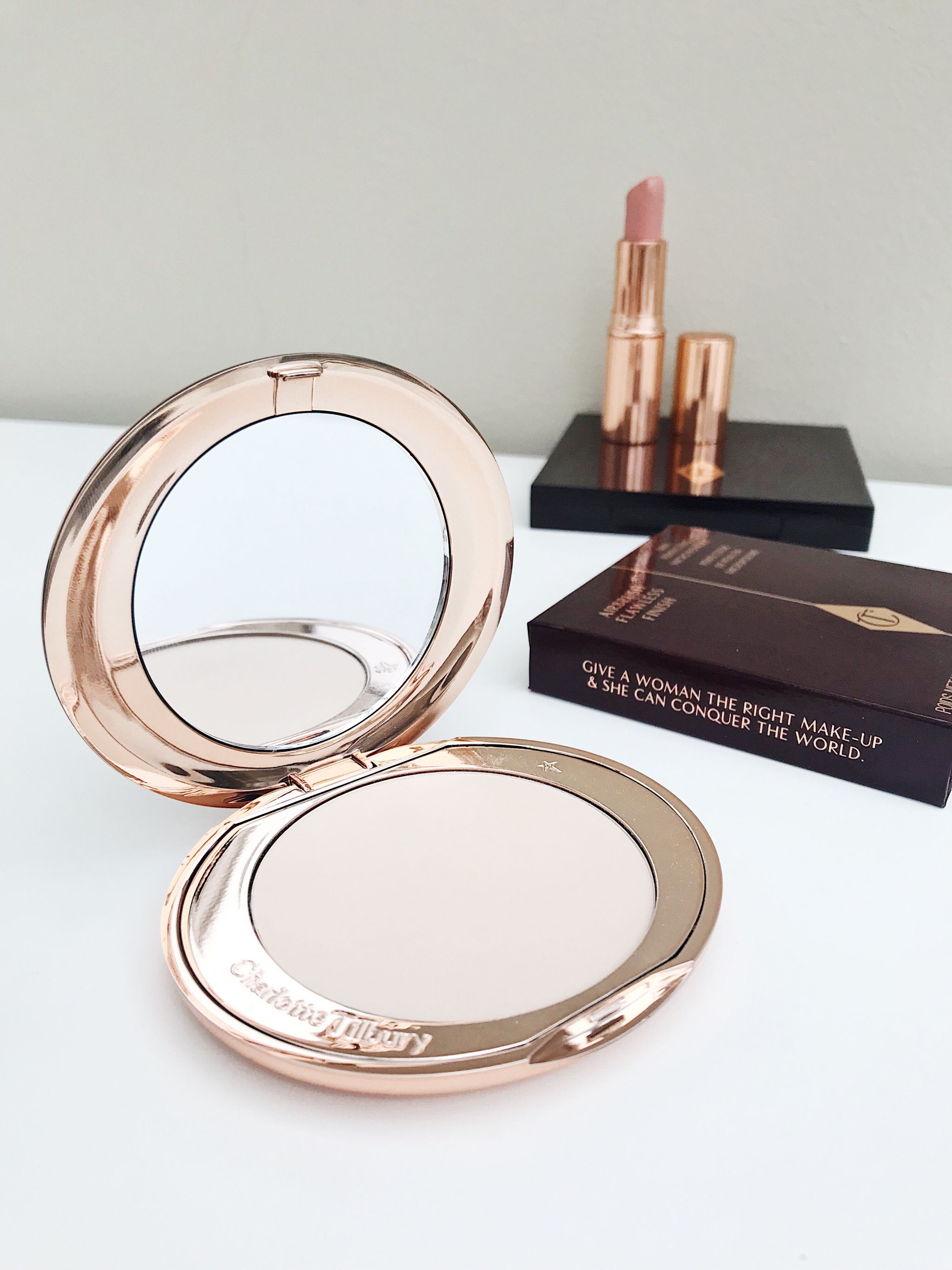 This stuff is hyped. The perfect pressed powder. But is it any good? Let's review the Charlotte Tilbury Airbrush Flawless Finish Skin Perfecting Micro Powder, £34, and find out…Worth the Hype?
What Is It?
Pressed powder from the brand Charlotte Tilbury. Available in 3 shades. Lightweight, plastic, rose gold compact with mirror. £34 for 8g.
The Good:
Formula – incredibly fine, silky powder. Sets makeup in place and reduces shine, but doesn't emphasis pores, fine lines or dry patches.
Packaging – lightweight, slim, pretty.
The Less Good:
Packaging – plastic, doesn't feel particularly luxe, though not necessarily a con (see above).
Price – £34 for 8g and runs out fast.
Ooh, it's good. Incredibly finely milled. Effective and flattering. This powder isn't tightly pressed. You get a lot on your brush when you dip it into the pan, but then you can apply a lot without it looking cakey or dry. It mattifies without looking dull or flat. And other powder products apply super smoothly on top.
The compact doesn't feel particularly premium, but personally I prefer the slimline, lightweight packaging. And what it lacks in weight it makes up for in beauty. It pretty. The only issue is that you burn through it fast, and it's £34 for 8g. But that is my sole complaint.
Verdict: Worth the Hype.
Til next time,
Hayley
x